In the summer of 2019, we were given an amazing opportunity...
The building at 1491 Northside Drive (the building right next to us) was up for lease and we jumped on the opportunity to annex it. Inside, towering exposed brick walls and 20ft high ceilings, a kitchenette, bathroom, and room for future studios. We immediately imagined this space for future classes, maybe an art gallery, storage for oversized canvases...the possibilities seemed endless. We wanted to transform the outside of the space to reflect the creative culture we have cultivated here at our store. In the fall of 2020, we put out a Call to Artists, inviting muralists and artists of all mediums to send us their design ideas.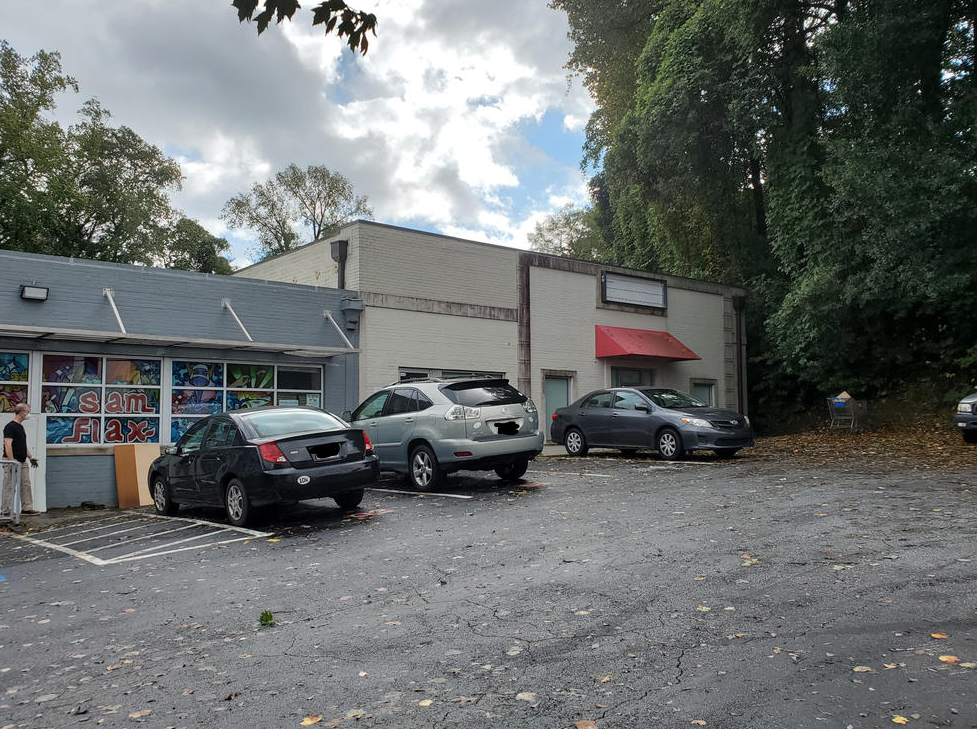 The rules were pretty straightforward: just email your design ideas to our team, let us know your paint budget, and include anything else about you and your work that might help you stand out. The winner would receive $5k in store credit, their project budget for materials covered, an artist feature on all of our platforms, plus mural space in Midtown Atlanta, right next to a traffic light...prime real-estate.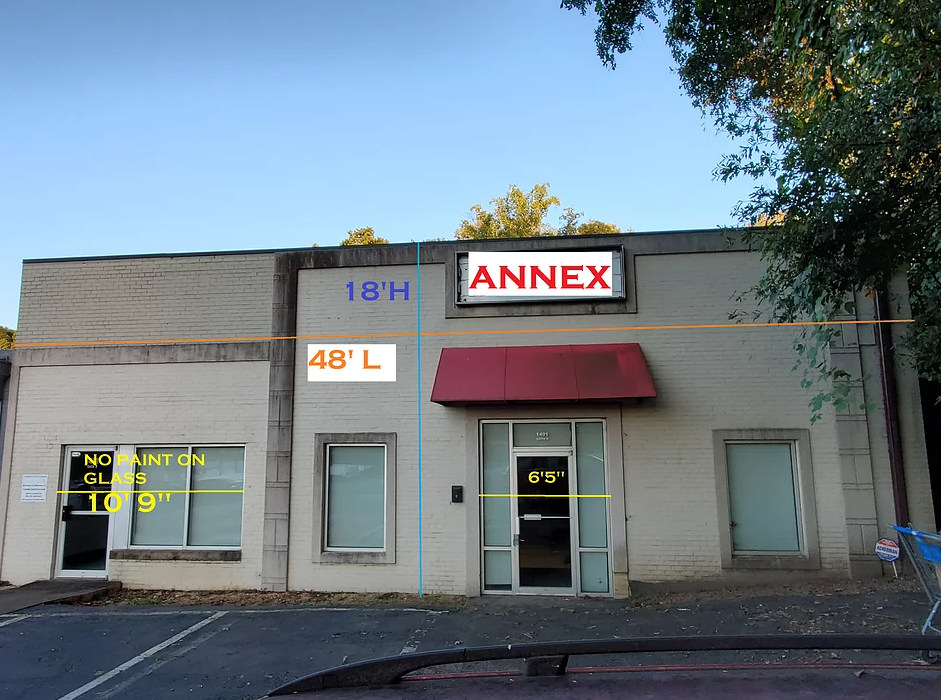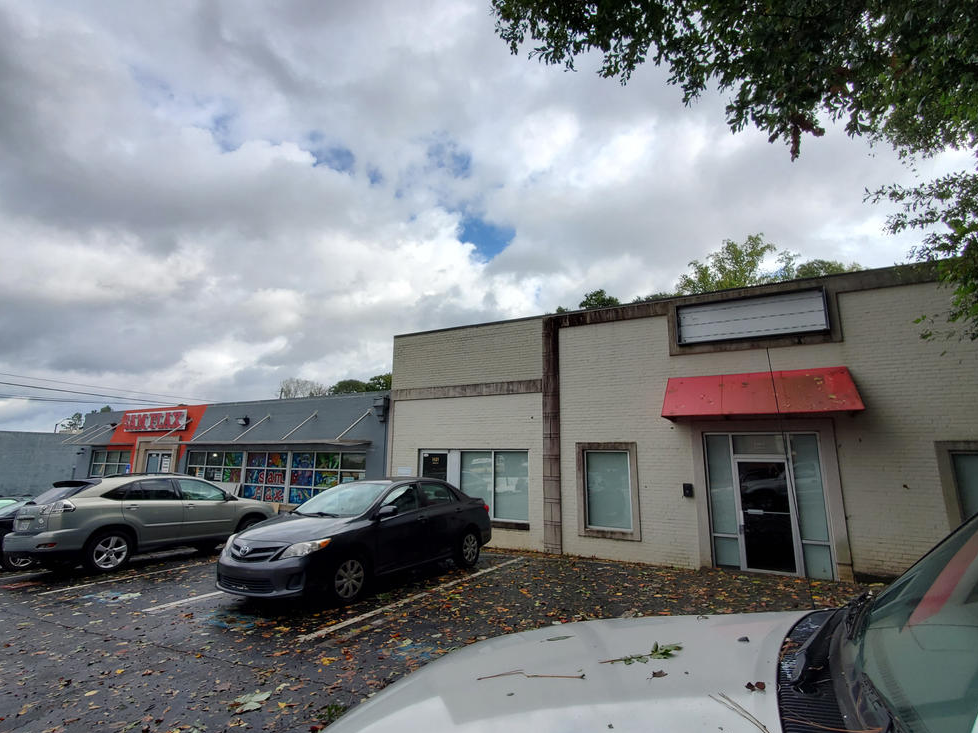 After an incredibly difficult 2020, our goal was to help bring our creative community back together. There were no limitations on age or experience to enter.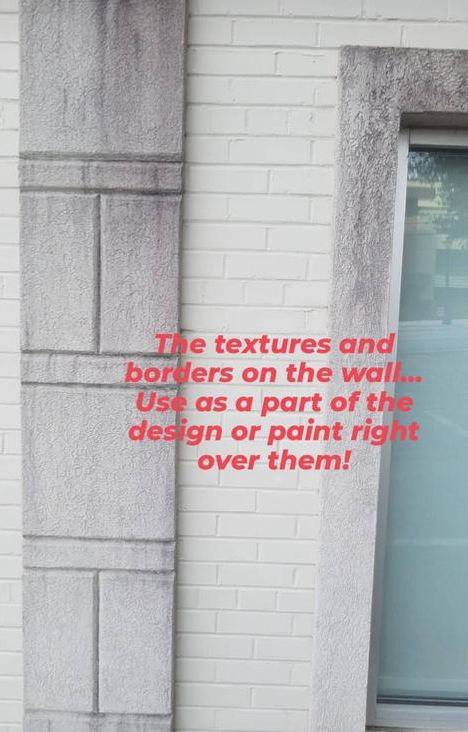 The Call to Artists was active for one month. In that time, we received hundreds of submissions from artists all over Georgia. Over the next few weeks, we carefully printed off each design idea, and a team of panelists voted anonymously on each one again and again and again (we had a lot of ties).
Here are some of our favorites:

Tyler Johnson | https://misterhipster.myportfolio.com/illustratio...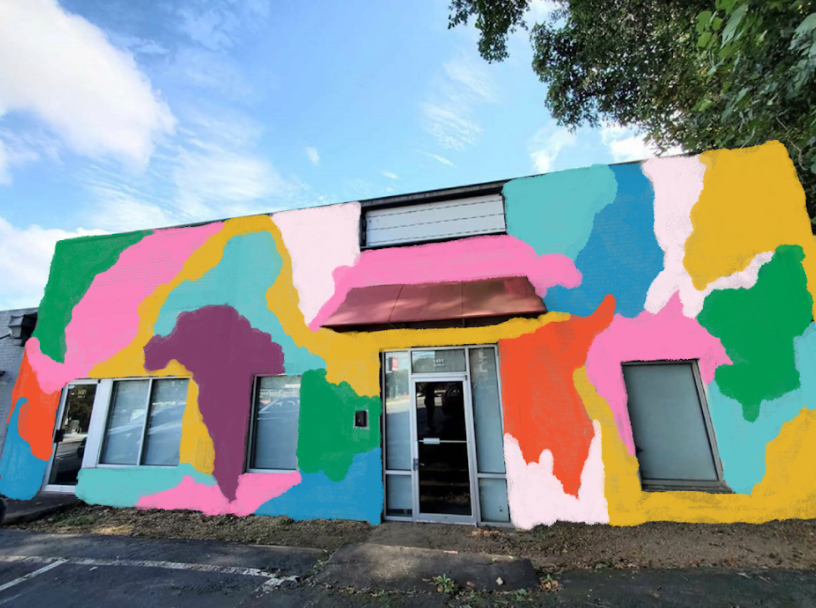 Samantha "Sam" Marett | www.samanthalouisedesigns.com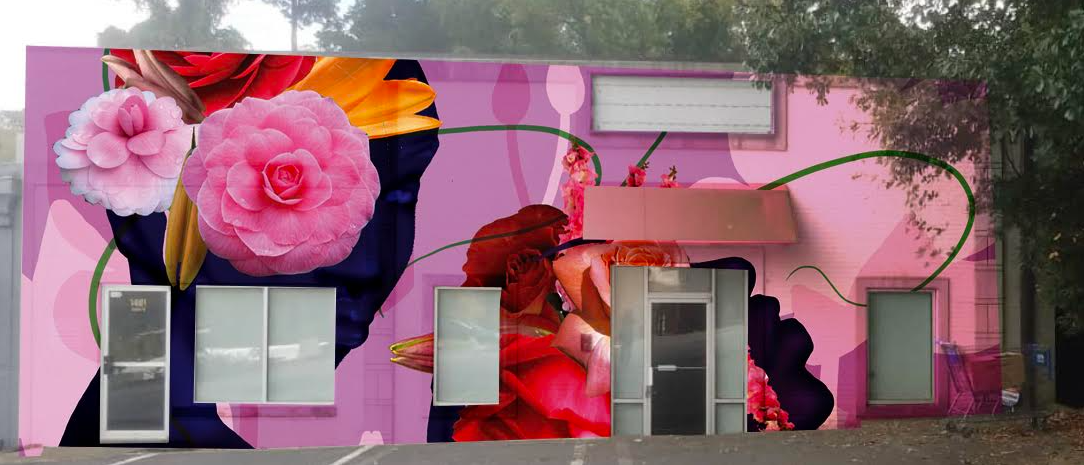 Camyljah Rose | www.camyljahrose.com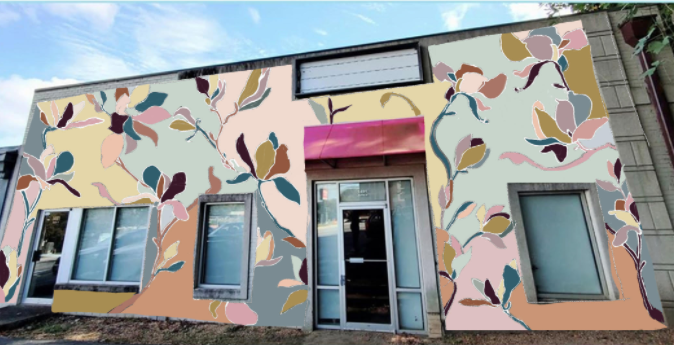 Helen Choi | www.helenchoi.art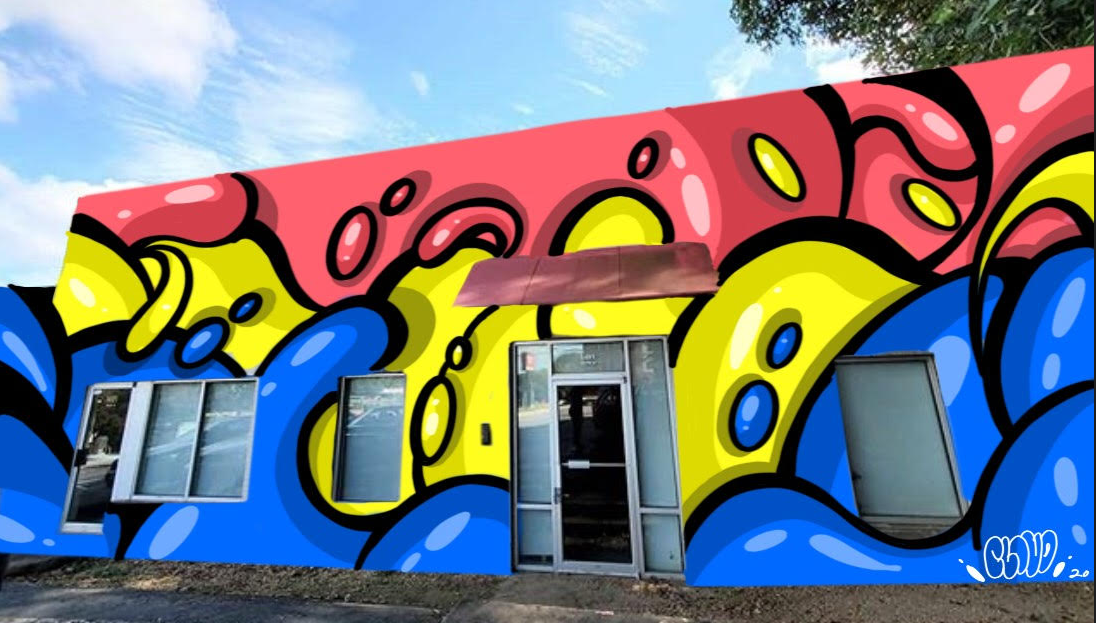 Erbriyon "cloud" Barrett | @cloudxcruiser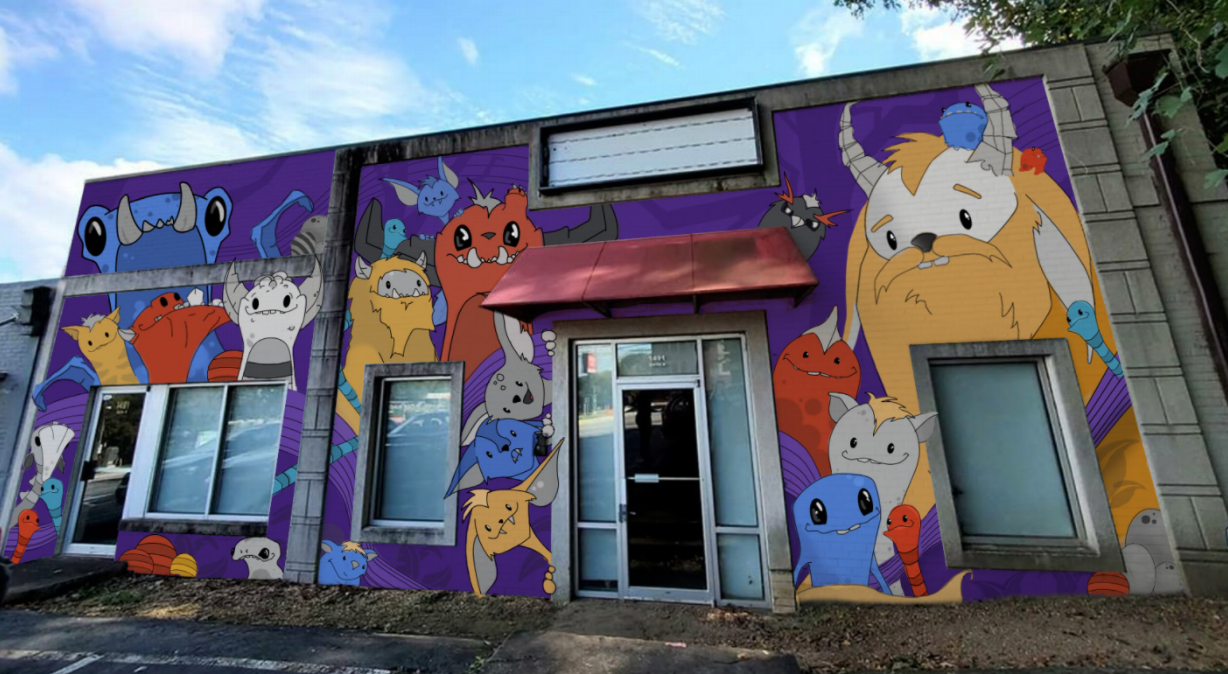 Kev Nav | www.kevnav.com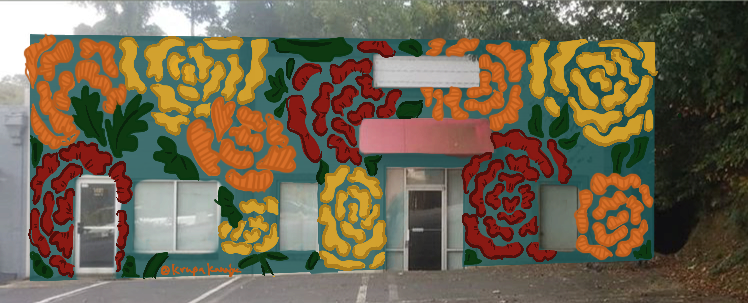 Krupa Kanaiya | @krupakanaiya, IAF Media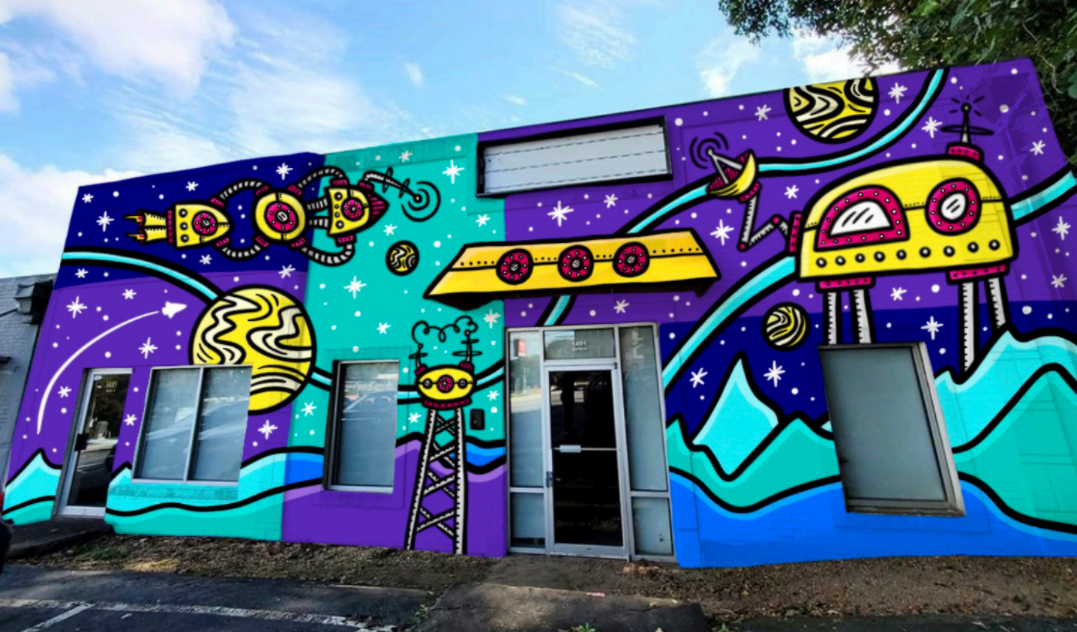 Pam Peacock | www.thevoyagerpeacock.com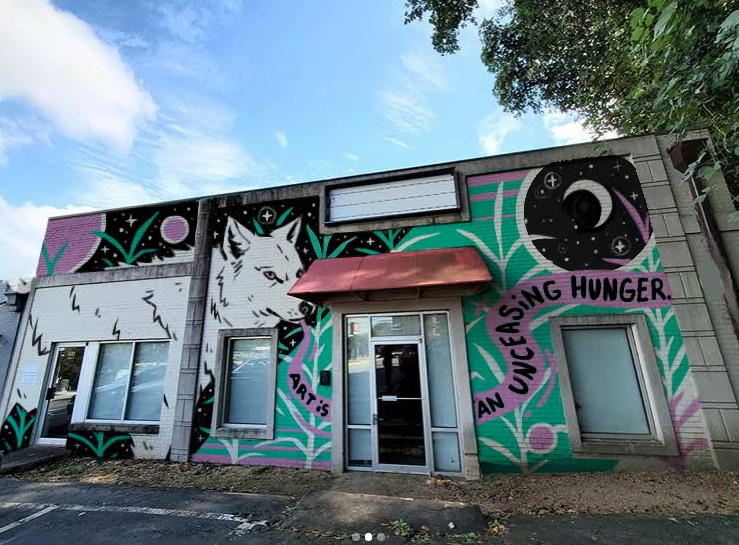 Courtney Hicks | www.courtneyhicksillustration.com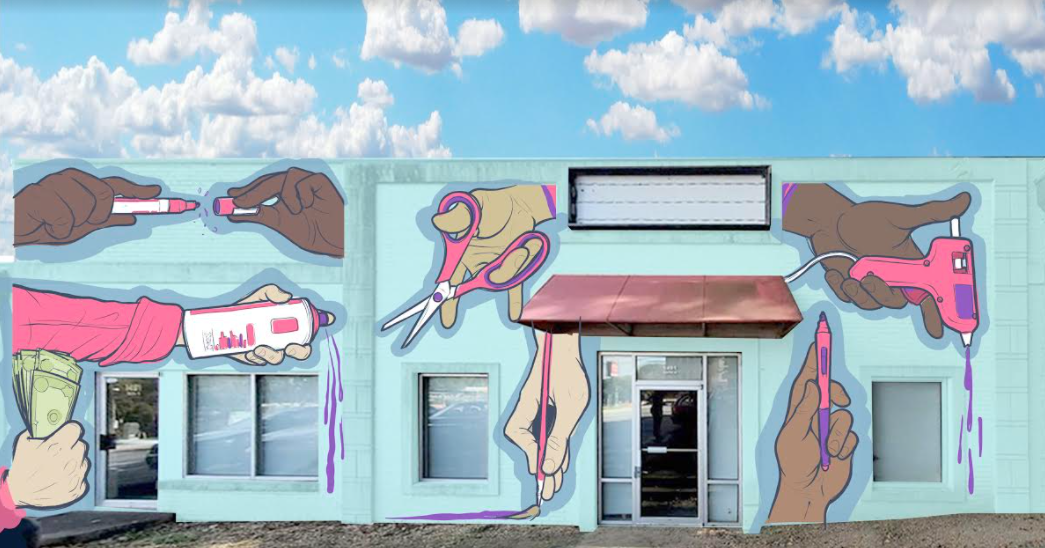 Chris Wright | www.chrismakesart.com
After days of bickering and borderline bribery, we finally narrowed it down to our final two: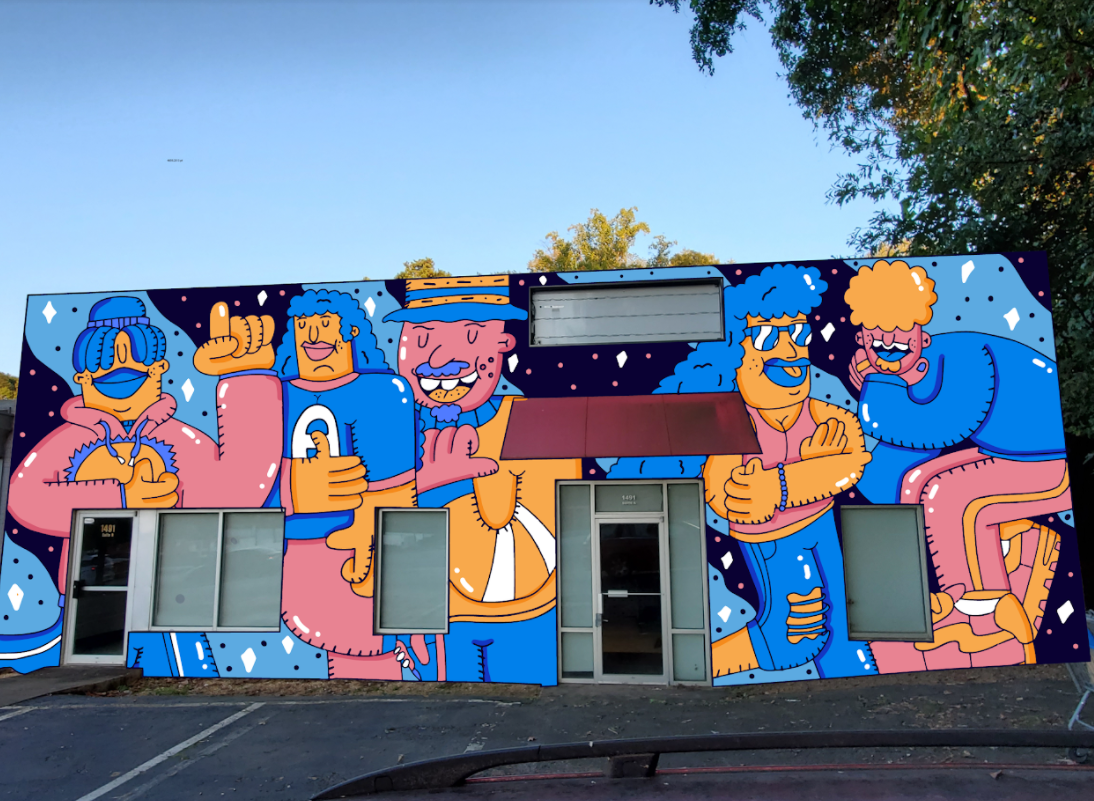 George F. Baker III | www.gfbthree.com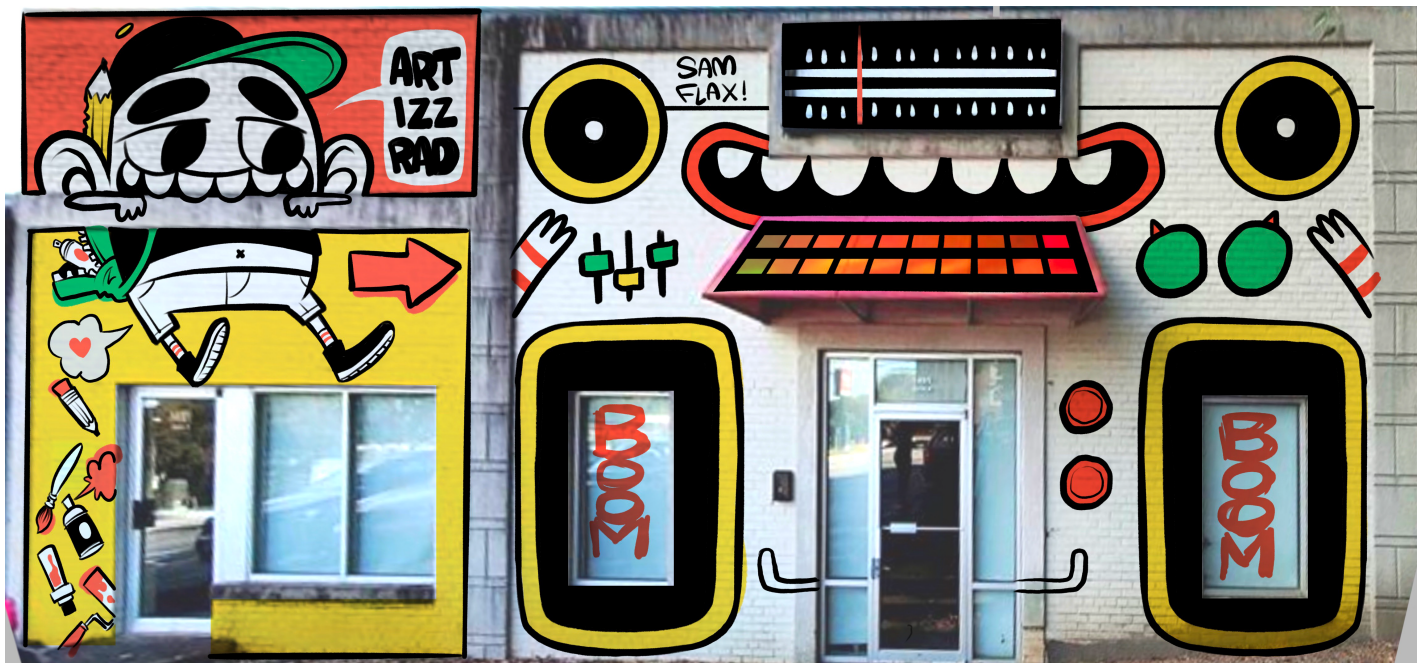 Killamari | www.killamari.com
We fought endlessly between these two designs, and ultimately could not agree on which one should win. Instead, we put the decision to the people and created a poll online where our followers on social media could vote. We left the poll open for 48 hours and received over three-hundred responses!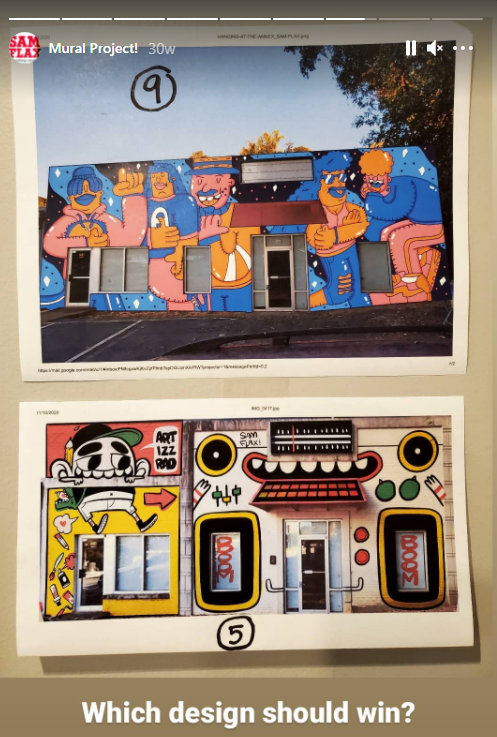 You voted, and by the narrowest of margins, we announced our winner,
George F Baker III's "Hanging at the Annex"!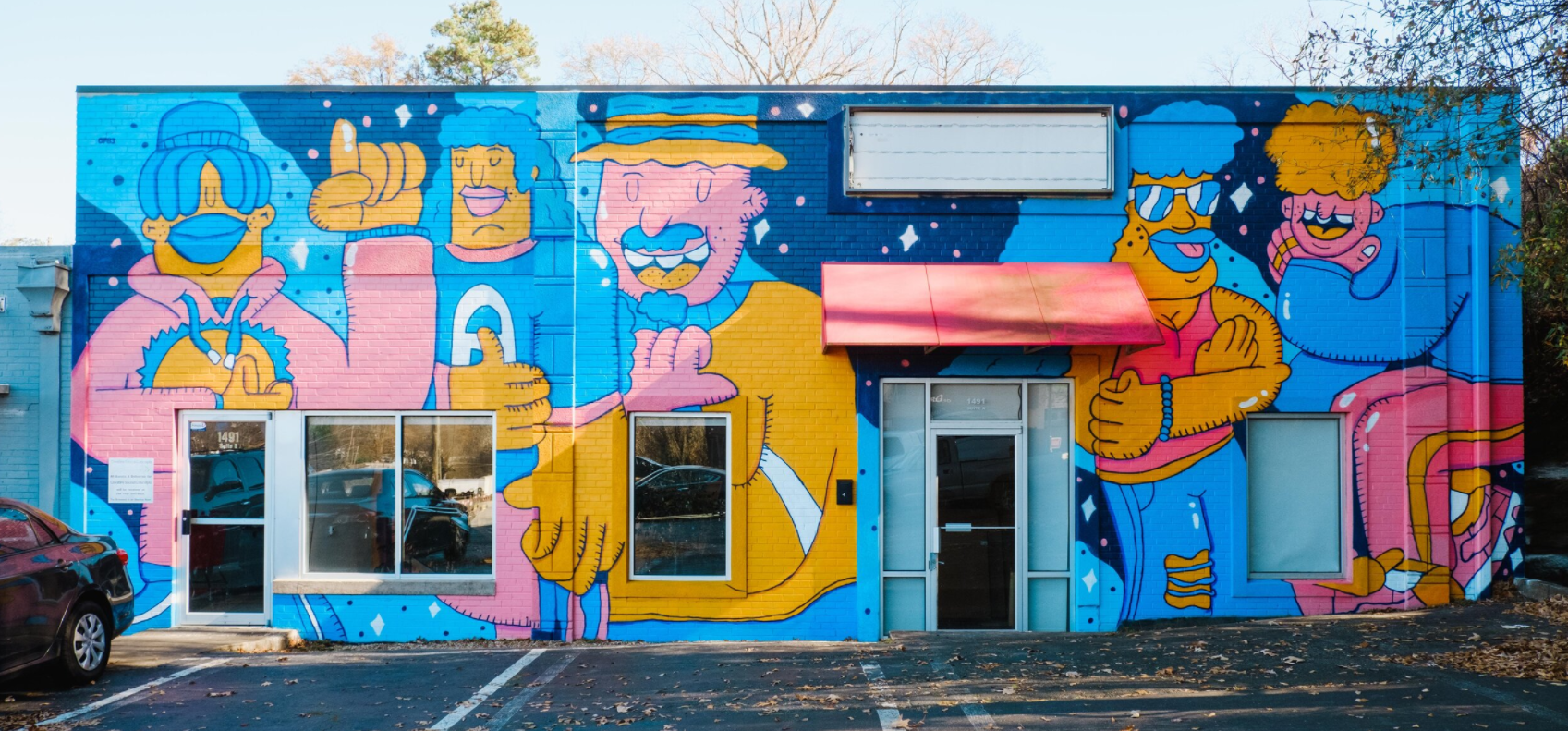 The completed mural was revealed in late December 2020.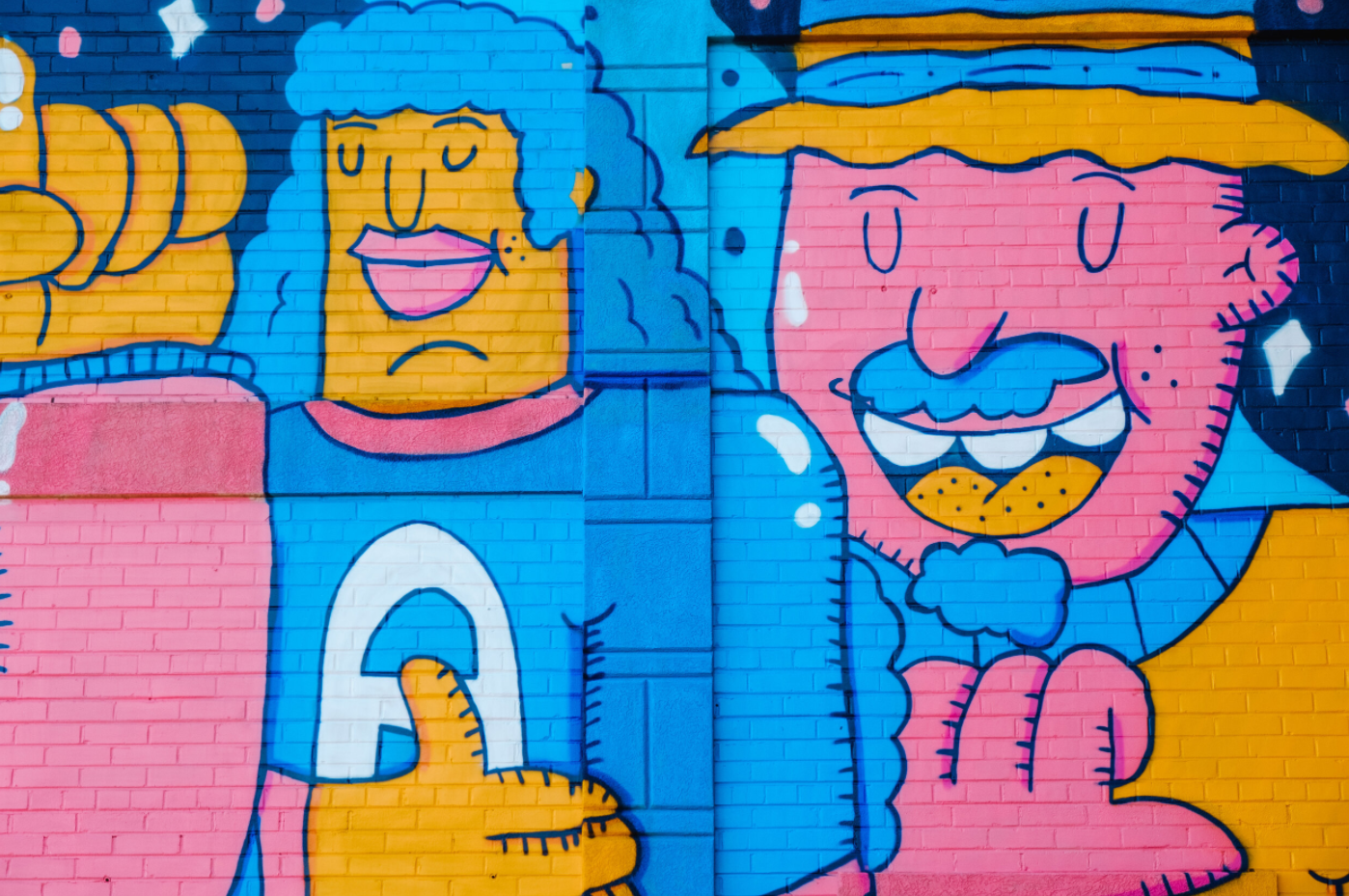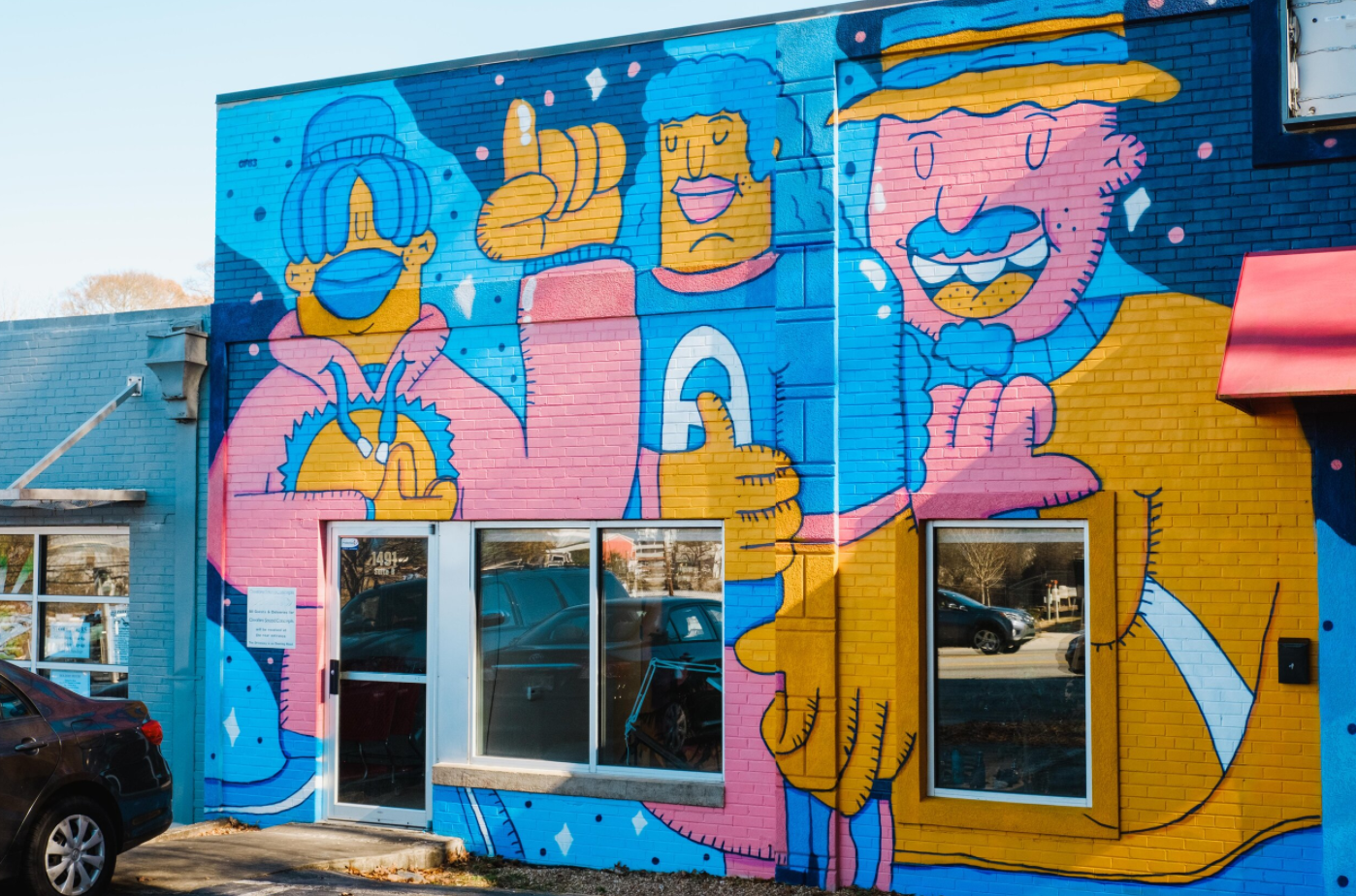 This was a massively fun way to end such a difficult year. We had such a blast putting this project together! Big, big thank you to ALL of the amazing artists that took the time to share their work with us. We have loose plans to host another mural project sometime in the near future. In the meantime, stop by and see George's work any time.
Keep an eye out for future Call to Artists! Follow @samflax
Recently listed on Atlanta Street Art Map

Watch a video footage of George's process

What's In My Studio feat. George F. Baker III

Recent Posts
We're bombarded with messaging, all day long...and unfortunately, not all of it is positive. Affi …

BizTV's Scott Miller hosts Sam Flax Atlanta Owner Sophia Bowman-Albirt to discuss the past, present, …